PUOLARMETSÄN SAIRAALA
PUOLARMETSÄ HOSPITAL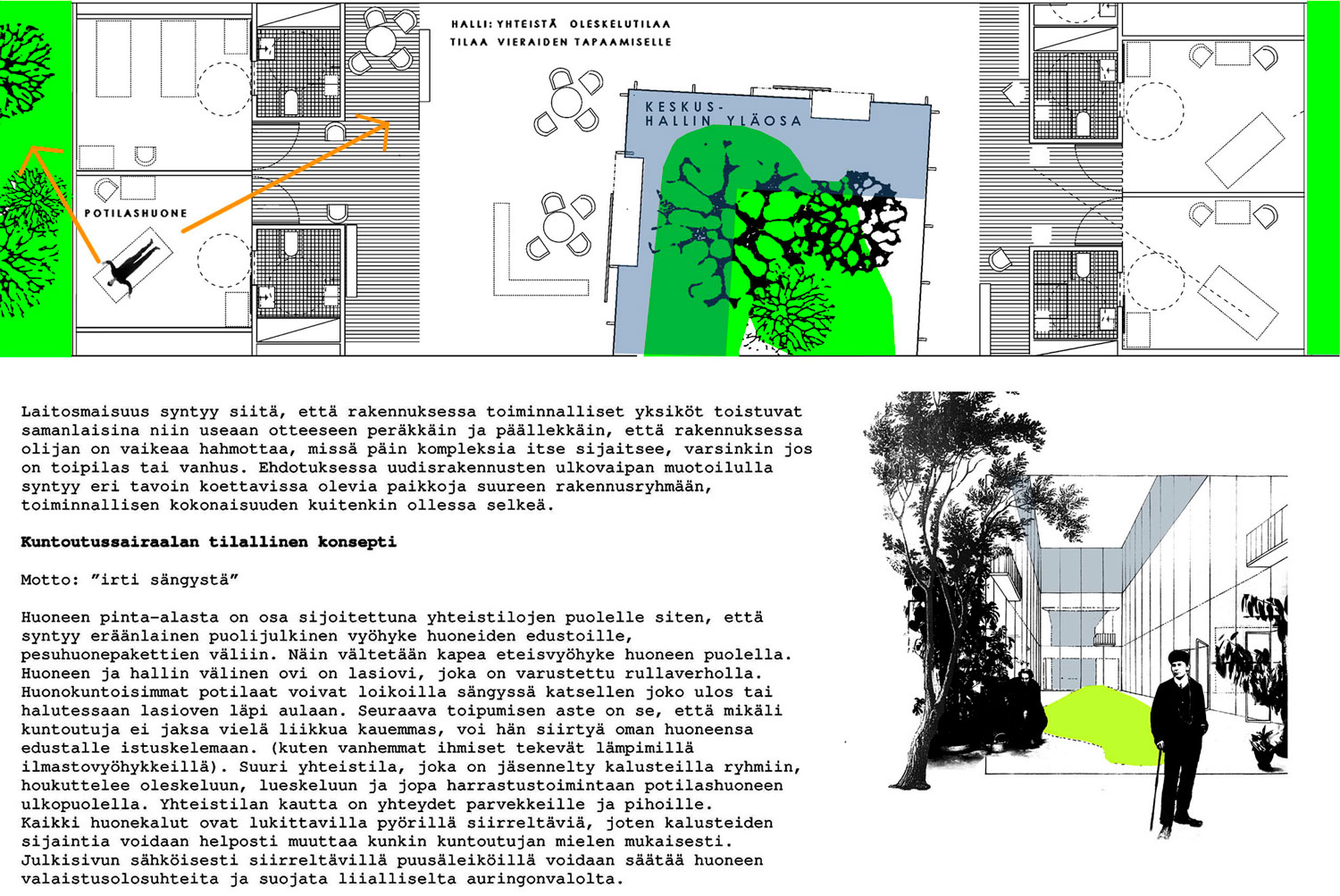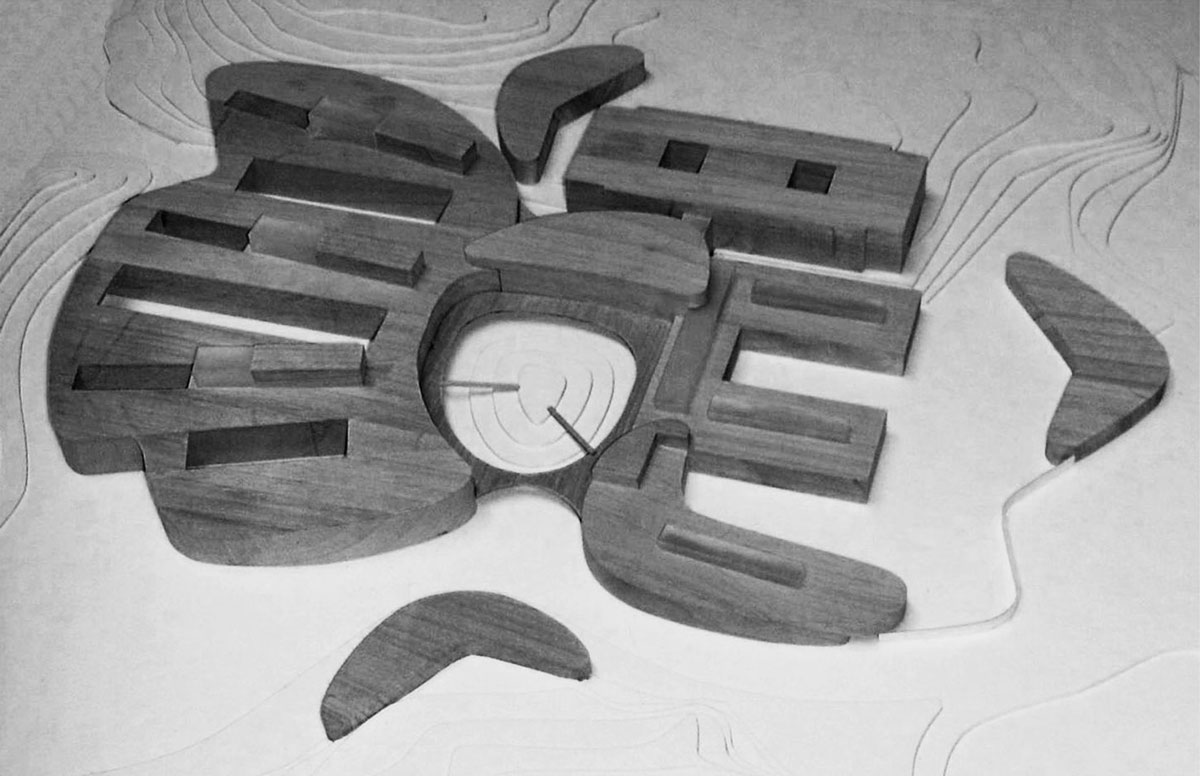 PUOLARMETSÄN SAIRAALA
PUOLARMETSÄ HOSPITAL
Kilpailuehdotus yhdessä arkkitehti Jari Lepistön kanssa vuodelta 2008.
Etsimme keinoja, joilla suuri rakennus saadaan jäsennettyä tunnistettaviin osiin. Kaikki vihreä ja kasvava edistää tutkitusti toipumista, joten luonto on tuotu sisäpihoille.
Pohdimme, miten potilashuoneen luonnetta voisi säädellä sen mukaan haluaako toipuja olla eristettynä ympäröivän maailman hälyltä vai näköyhteydessä ulos tai yhteisiin aulatiloihin.
Competition entry from 2008. Submitted with architect Jari Lepistö.
We explored different ways a large building could be structurally divided into easily recognisable units. Nature has a strong presence in the courtyards; everything green and growing has been proven to promote recovery.
In our design proposal, the aim was to create a spatial solution for individual patient rooms, where according to the patient's preference, they can either be fully separated from the noise of the outside world or alternatively open up a view of the common areas.
Recurring, identical service units create an institutional atmosphere, where one, especially if in recovery or an elderly person, might find it difficult to locate oneself within the complex. In this proposal, the envelope has been designed so that different spaces in a large building group have their individual characteristic qualities but also remain logically organised as a functional unit.
Rehabilitation clinic spatial concept
The motto: "out of bed"
Part of the floor plan of a single room unit extends to the communal areas, resulting in a semi-public space at the room's front, between the sanitary facilities, to avoid the construction of narrow entrance areas. The glass door between the room and the communal hall has a roller blind so that bed-bound patients can opt for a view of the lobby or outside the window. The next step would be to get the patient out of bed and, if not well enough to yet leave the perimeters of the room, they can instead spend time sitting outside the room in the semi-public area, like older people often sit outside their houses in warmer climates. The ample common space, divided into separate regions with furniture groups, attracts patients to spend time outside their rooms, reading and even enjoying group activities. The balconies and yards can be accessed through the communal area. All the furniture can be moved around the space with lockable wheels, to suit the needs of individual patients. The electrically controlled wooden louvres of the façade are used to adjust lighting conditions and protect from excessive sunlight.